Interested in Allegro string orchestra? Allegro does not require an audition; registration info and more details: click here.
Click here for AUDITION INFORMATION and excerpts (please note all auditions require a prepared scale and solo. Symphony also requires some excerpts, found via the information link.) Fall auditions will be scheduled in September.
2016-17 concerts scheduled:
Nov. 19th, 3 pm
Nov. 28, 7 pm (Crescendo)
March 12, 3 pm
Find us on Facebook  Youtube and Twitter!
——————————–
DONATE NOW to make a difference! 

NVYO 2015-16 Season Video Overview
The Northern Valley Youth Orchestras program offers young musicians the opportunity to stretch and challenge themselves in a supportive setting.
Dynamic and accomplished conductors, knowledgeable section coaches, and demanding but exciting music make for a stimulating, educational experience. The orchestras and chamber music ensembles of NVYO present varied concerts of great music both old and new.
NVYO is a 501 c 3 non-profit; all donations are deductible to the full extent allowed by law. You can help NVYO and easily earn a deduction in just minutes by using our online  "donate" button, at the top of the page. Thank you for your support!
Members, sign up here to volunteer: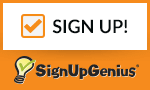 —————————————————————————————————————————————————
---