Dal Segno (strings day camp Aug 11-15) registration & info:  Dal Segno camps
Auditions for 2014-15 season: September, dates TBA. 
2014-15 Season: "All the World's a Stage."
Get audition requirements and info here
---
Accepting applications for Crescendo program director through Friday, July 25
http://novyo.org/about-nvyo/job-openings/
2013-14 NVYO Performance season: Where in the World is NVYO?
The Northern Valley Youth Orchestras program offers young musicians the opportunity to stretch and challenge themselves in a supportive setting.
Dynamic and accomplished conductors, knowledgeable section coaches, and demanding but exciting music make for a stimulating, educational experience. The orchestras and chamber music ensembles of NVYO present varied concerts of great music both old and new.
NVYO is a 501 c 3 non-profit; all donations are deductible to the full extent allowed by law. You can help NVYO and easily earn a deduction in just minutes by using our online  "donate" button, at the top of the page. Thank you for your support!
Members, sign up here to volunteer: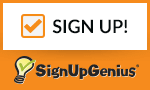 ——————————————————————————————————————————————————-
2013-14 Scheduled Performances
Ticket prices: $5 general admission; $3 military/educators; free for children 12 and under.
Season poster: NVYO 2013-14 season
Nov 23rd at 7 pm - Where in the World is NVYO? concert, Empire Arts Center; Crescendo chamber music in lobby/auditorium prior to concert.
Dec 2nd at 7 pm - Crescendo chamber music concert North Dakota Museum of Art
Feb 1st at 7 pm - Symphonic Rock Concert: NVYO Symphony with "Jazz on Tap." Empire Arts Center
March 13th – Allegro tour: School for the Blind, University Children's Center/Head Start, St. Anne's, GF Montessori.
March 24th – Philharmonic tour: Larimore, Grafton, St. Michael's GF 
March 30 at 3:30 pm- Where in the World is NVYO? concert, Empire Arts Center
April 6 4:30-6:30 pm- Spring Serenade ~ 2nd Annual Garden Party Fundraiser , 1st Presbyterian Church
---
NVYO 2013-14 Season Video Overview
---