NVYO: inspiring musicians, engaging communities.
2015-16 "Something Old, Something New" Season scheduled performances include:
March 12, 3 pm Hollywood Through the Ages orchestra concert at Empire Arts Center
April 10th – Music in Bloom Garden Party Fundraiser at All Seasons
Completed concerts:
Aug 14, 1 pm Dal Segno camp concert at UND Hughes Fine Arts recital hall
 Nov 21, 3 pm  Orchestra concert at Grand Forks Central High School
Nov 30 Crescendo Concert, featuring small ensemble chamber music. 7 pm at the North Dakota Museum of Art, UND Campus.
NVYO 2014-15 Season Video Overview
The Northern Valley Youth Orchestras program offers young musicians the opportunity to stretch and challenge themselves in a supportive setting.
Dynamic and accomplished conductors, knowledgeable section coaches, and demanding but exciting music make for a stimulating, educational experience. The orchestras and chamber music ensembles of NVYO present varied concerts of great music both old and new.
NVYO is a 501 c 3 non-profit; all donations are deductible to the full extent allowed by law. You can help NVYO and easily earn a deduction in just minutes by using our online  "donate" button, at the top of the page. Thank you for your support!
Members, sign up here to volunteer: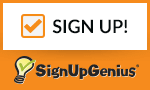 —————————————————————————————————————————————————
---