2016-17 concert season:
Nov. 19th, 3 pm – all orchestras, Grand Forks Central HS
Nov. 28, 7 pm, Crescendo only. The Ember Downtown 8 N 3rd St
March 11, Symphony only (@ Concordia)
March 12, 3 pm – all orchestras, Chester Fritz Auditorium
with STEAM activities from Dakota Science Center 2 -3 pm. 
Find us on Facebook  Youtube and Twitter!
NVYO 2015-16 Annual Report
——————————–
DONATE NOW to make a difference! 
NVYO is a 501 c 3 non-profit; all donations are deductible to the full extent allowed by law. You can help NVYO and easily earn a deduction in just minutes by using our online  "donate" button, at the top of the page. Thank you for your support!
Members, sign up here to volunteer: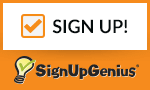 —————————————————————————————————————————————————
---