NVYO: inspiring musicians, engaging communities.
*NOW Accepting registrations for Dal Segno camp 
*NEW! open job: Philharmonic conductor position and various coach opportunities.
Next season audition options will be announced soon: Audition requirements
The Northern Valley Youth Orchestras program offers young musicians the opportunity to stretch and challenge themselves in a supportive setting. Dynamic and accomplished conductors and educators,  and demanding but exciting music make for a stimulating, educational experience. The orchestras and chamber music ensembles of NVYO present varied concerts of great music both old and new. At NVYO students can make music, make friends, & make a difference!
August 6-10 Dal Segno camp  
Find us on Facebook  Youtube  Twitter and Instagram!
previous season concerts:
November 18th
November 27th
Feb 21, Philharmonic community tour
March 10, rescheduled Allegro community tour
March 11
April 15: 1-4 pm, Music in Bloom fundraiser event at All Seasons
---
Make a difference: Invest in excellence today!
NVYO is a 501 c 3 non-profit; all donations are deductible to the full extent allowed by law. You can help NVYO and easily earn a deduction in just minutes by using our online  "donate" button, at the top of the page. Thank you for investing in your community's future!
Members, sign up here to volunteer: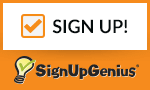 —————————————————————————————————————————————————
---